Work with professional, skillful, farsighted, and cooperative persons.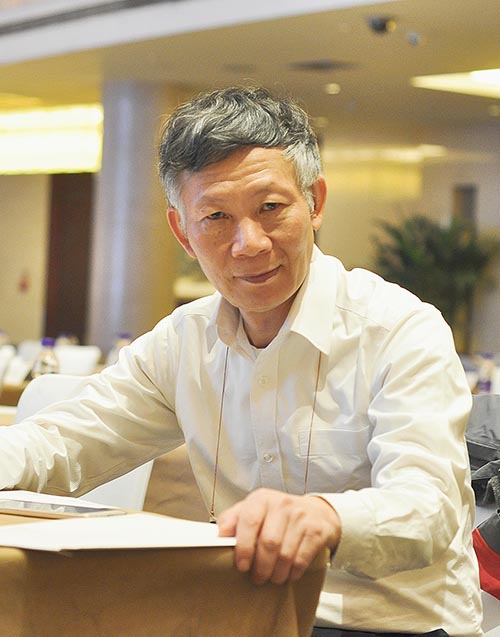 Director & Co-founder
Jiang Xiaoping is the founding director of this center. Mr. Jiang is experienced in customs affairs and had worked for decades at China Customs and multinational corporations. After receiving his Bachelor Degree in Customs Administration from the University of International Business and Economics (UIBE) in 1983, he joined the General Administration of China Customs (GACC), and then served as directors at Beihai Customs and the Foreign Trade Bureau of Beihai Municipality, Guangdong province. Mr. Jiang began his business career as supervisors in customs affairs at Skyworth and Flex International Ltd., a global leading electronics manufacturing services company. In addition to his Flex work, Mr. Jiang also worked concurrently as the Chair of Customs Affairs Committee and the Chair of Government Relations Board at the American Chamber of Commerce in China (AmChamChina).
Mr. Jiang still works as a Cross-border Trade Expert at the Asian Development Bank (ADB), a visiting professor at the UIBE, a fellow of China Society for World Trade Organization Studies (CWTO), and an expert of China Customs Magazine.
Mr. Jiang is skilled in the analysis of customs policies, business environment at trading ports, and trade facilitation, and is known for offering pragmatic solutions and troubleshooting techniques for knotty problems in customs clearance. He has finished dozens of research projects in those sectors independently or as the leader. Besides, Mr. Jiang has published many widely-applauded reviews on his Wechat official account 'Pingshuoguanshi'.
Co-founder
Lai Qingbo is the founder of Shenzhen Channelton Logistics Development Co., Ltd. (CLD) and the co-founder of Re-code. He established CLD in 2003 and then successively established 17 wholly-owned subsidiaries in Guangzhou, Shanghai, Ningbo and other major ports in China and abroad to provide in-depth services of international door-to-door integrated supply chains for import and export enterprises.
In 2014, together with Mr. Jiang Xiaoping, Mr. Lai established Beijing Re-Code Trade Security and Facilitation Research Centre, and participated in several major research projects, and provided full support for the research projects of e-Code with the full supply chain data of CLD as well as affluent practical experience from different ports.